Welcome to the Guacamelee Wiki
Guacamelee is a PS Vita/PS3/Xbox One/Xbox 360/PC video game developed by Drinkbox Studios.
It is currently available via PSN, Xbox Live, Steam and directly from the Guacamelee website (via Humble).
It is/was available for free with the Xbox Live 'Games with Gold' scheme during the month of July 2014.
Guacamelee! is an indie video game for the PlayStation 3, PlayStation Vita, Xbox One, Xbox 360 PC, and Wii U. It is a Metroidvania-styled game, and its visual style is a campy take on Mexican culture, many of it's prominent artwork features drawing heavily from the Mexican 'Day of the Dead'. The game features PS3/Vita Cross Saving and has a humorous tone. Read more about Guacamelee! here!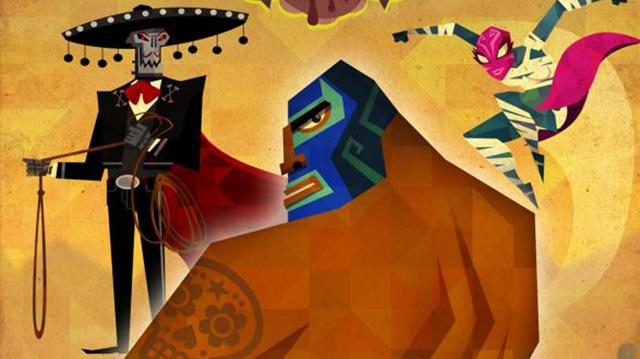 Create blog post
Guacamelee is now available on PSN for PlayStation 3 and the PlayStation Vita for $15. Having played it for a few hours today during our Twitch Tuesdays stream, I was thoroughly entertained by its combat system and colorful world. Check out our archived footage of the our co-op play session below!



…

Read more >
See more >
Ad blocker interference detected!
Wikia is a free-to-use site that makes money from advertising. We have a modified experience for viewers using ad blockers

Wikia is not accessible if you've made further modifications. Remove the custom ad blocker rule(s) and the page will load as expected.